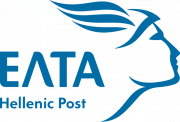 The Hellenic Post (ELTA) provides modern high quality postal services from approximately 1,400 service points throughout Greece.
The Post Office in the context of customer service, has developed an automated package tracking system (track & trace). Approximately 100 service points nationwide are not served by the automated tracking system due to lack of access to internet.
For the past two years such Post Office service points are using our company's dial-up terminals which, in combination with a barcode reader, are enabling the user to trace the objects during transport. The transaction which updates the stages of package transportation, is controlled by our central system and then forwarded to the post office's monitoring system through a web-service.